Lenscratch : Interview Michel Honneger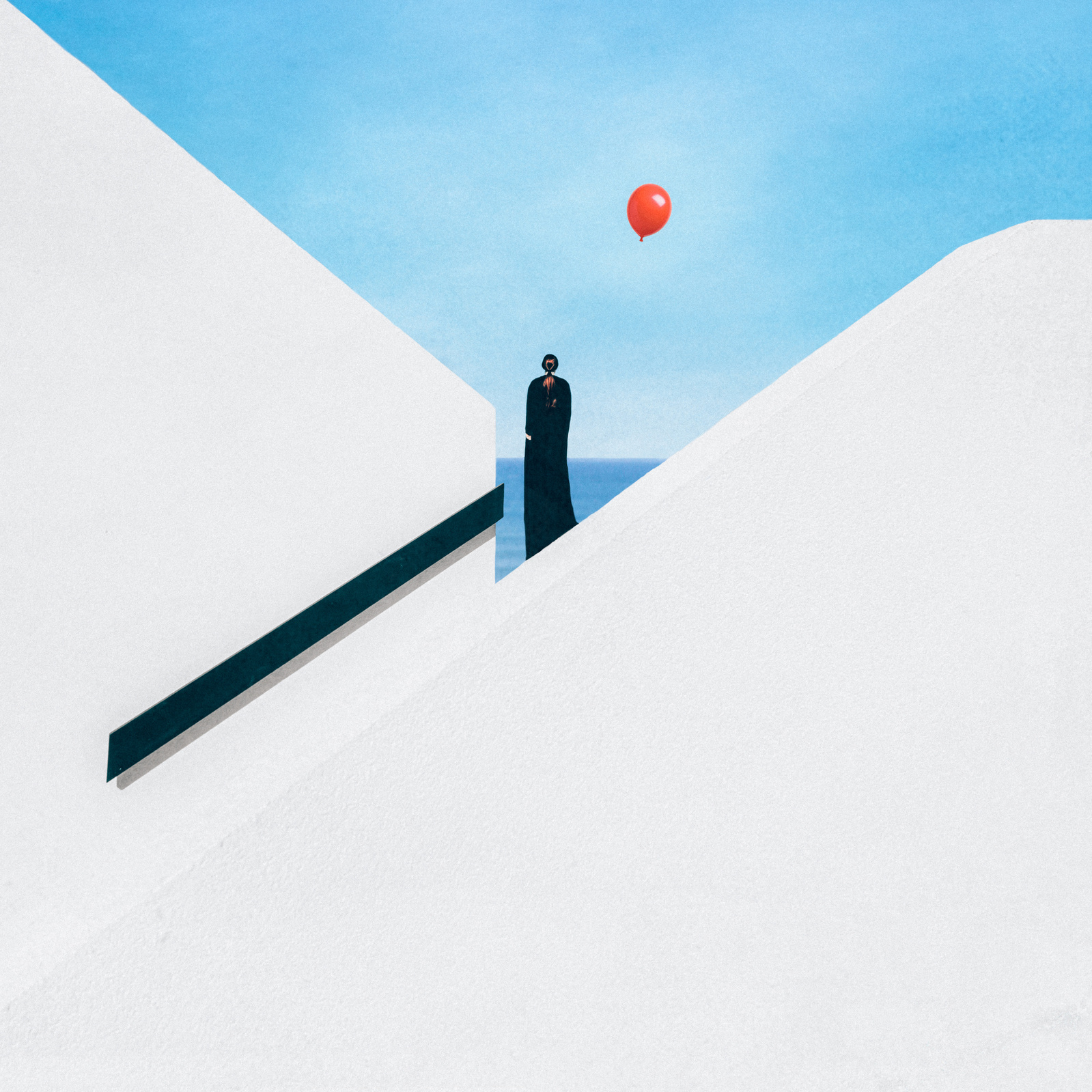 While I have never formally met Emilie Möri, I feel that her artistic talent is a most satisfactory and colorful introduction to this young emerging French photographer. I was introduced to her by means of a referral from another photographer who recognized her unique qualities during a workshop conducted in Arles earlier this year where Emilie was a participant. As her instructor told me, "There was nothing I could teach her as her work spoke for itself." Indeed, her bold and vibrant images leave a striking impression of the solitude inherent in abstraction.

Emilie Möri is a Franco-Swiss multi-disciplinary artist based in Paris. A self-taught photographer since 2012 as well as a graphic designer with training in video, artistic direction and digital creation from Les Gobelins in Paris, Emilie's work is conceptually focused upon composition and emotions. Her work has been exhibited in various international festivals including Saatchi Art and the Festival Barrobjectif for her Architecture series. She has also been awarded numerous prizes internationally for her images. Her work has been published in major European publications including Figaro Littéraire, Le Monde, La Vie Magazine and the Neue Zurcher Zeitung, among others. She currently lives and works in Paris and is represented by Voz'Image.


Dream On: "Dream On" is a series of surrealistic collages that I began in 2013 addressing the themes of magic and witchcraft. Often appearing as self-portraits or anonymous portraits, the series illustrates dream states, conflicting emotions, timelessness and elements of nature (wind, air, fire and earth). Over time, this series has evolved into minimalist collages inspired by a new place in life between lake and ocean with elongated contemplative silhouettes, vibrant colors and an omnipresent horizon.
Architectures: This series is a momentary dream where my profession as a graphic designer contributes to its genesis. It is my attempt to create an imaginary world. The midday sun creates shadows that give birth to abstract paintings on the broad canvas of cement walls, terraces and staircases. This series is based on the harmony of golden proportions and chromatic work utilizing strong colors.


How would you define yourself as a photographer?
I do not know if I am a photographer. A photographer takes a picture; he or she captures a moment with emotion. I, on the other hand, create images. Thanks to a sense of design, graphics and photography, I create visuals that reflect my emotions. These are staged for aesthetic and graphic purposes.
What process do you follow to propose project ideas?
I have a notebook in my pocket. Always. I draw or take notes for an idea or for an image all the time. A detail of my daily life creates a special emotion within me that propels me to create an image. This can happen suddenly. I am sometimes inspired by a concept or idea that will be completed in a few days. Other times it can take weeks or even months to come to fruition. My working style varies depending upon the image. It can take the form of straightforward image slightly retouched or a more elaborate treatment of more complex issues. Everything relates to my emotions.
What are the obstacles you face when developing a project?
The primary barrier is: myself. Without knowing why, one faces self-destructive obstacles and brakes in the creative process. These are the obstacles one must unfortunately overcome. But sometimes these obstacles present pleasant surprises as well! My "Architecture" series is such an example. It is very different from my other projects in that I did not want to continue with portraits and the theme of femininity. I wanted to change my style. So I began to express the void where the spirit is lost by the color of the walls as if in a daydream. Another obstacle that I encounter is the selection of images. Time is a precious ally that naturally makes a selection. If by seeing them again and they still make sense, I keep them but I do admit to discarding a lot as well.
From where do you derive your inspiration?
I draw inspiration from my daily life. A look, a discussion, a word, and the details of everyday life are sources of my inspiration. I admire photographers who succeed in capturing a moment with minimalism, emotion and timelessness. The models that inspire me the most are the people I love … or simply the result of an inspiring encounter. Emotion generates my compositions and the concepts I wish to stage. This fascinates me. My vision of photography is not as a spectator. Even if I love the story, I prefer the composition, probably due to my original profession as a graphic designer.
Your work is a fascinating combination of light, color, architectural elements, surrealism and portrait. Where is that coming from?
The composition naturally allows only what we want to show … the elements surrounding me repeat in my work including natural elements and architecture selected for their aesthetic or setting. I worked in serigraph printing for many years, my father is a painter and color is part of me. When I was printing, I was interested in the work of Andy Warhol and, subsequently, his photographs. I also do black and white as it allows me to concentrate on the play of light, but I always return to color! I also like to process my photos in black and white in post-production then colorize them as this process allows for more personal nuances.
Light and color are exciting topics! Learning about light in photography is a complex subject…one can radically transform an image in an instant. Sublime light in an instant!